Presented by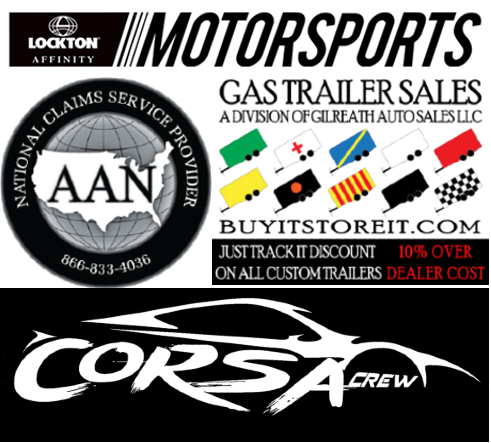 The event details are as follows:
Event cost is $349.99 per driver
Novice-Instructed must add the mandatory $75 instructor fee
On track sessions 8:30AM – 5:30PM with an hour break for lunch
All passing by point by
Please see https://justtrackit.net/home/car-and-driver-requirements/ for rules regarding convertibles.
SA2015 or newer helmets required
Open to licensed drivers ages 16 and older (Under 18 requires accompanying parent)
Passengers are allowed for solo drivers only (16 or older)
All vehicles will require a completed tech form to participate
Event is held rain or shine
Camping at the track is available at no extra charge
Share your spot with a co-driver for only an additional $75 (alternate drivers in the same group sharing car)
Host hotel -is the Laquinta Braselton –

Booking Link
Run group format
Novice
will include both instructed drivers and solo drivers as follows
Novice-instructed for drivers with 0-4 prior weekends +/-
Novice-Solo 4-6 prior weekends +/-
Intermediate 1
for drivers with 6-12 prior weekends +/-
Intermediate 2
for those drivers with 13-15 prior weekends +/- working on becoming advanced drivers. In this group we will feature passing anywhere with a point by.
Advanced
is for highly experienced drivers with 25+ prior weekends. In this group drivers must be able to maintain speed through the corners and never hold up a faster driver regardless of where on the track.